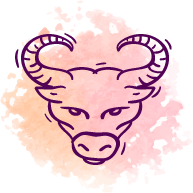 01/04/2020 by www.catherinebewtarot.co.uk 0 Comments
TAURUS: (Apr 21 - May 21) "Knight of Swords"
Perseverance prevails for you in April Taurus, and gathering
speed propels you forward towards what or who calls you. There may be battles
to be fought and won, challenges acknowledged and undertaken, problems faced
and resolved. Whatever you're called upon to deal with will be done at speed so
think carefully before acting as there will be no going back or room for regret
in the future. Fighting on against the odds and going against the grain will
not stop you as your focus will be on gaining ground not retreating. Yours may
be the only voice of reason saying what needs to be said in the face of a
majority of those who would silence you. Your Sword of Truth will prove
mightier than the untruths you will face from the herd so stay true to your
beliefs and forge ahead.
Feed