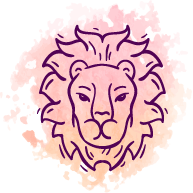 01/05/2020 by WWW.CATHERINEBEWTAROT.CO.UK 0 Comments
LEO: (July 23 - Aug 21) "The World"
Well lovely Leo, this is a wonderful Major Arcana card for you this
month! All areas of your personal and professional life appear to harmonise
therefore peace reigns overall. If you have been hoping to achieve something related
to your profession, then look forward to a successful outcome. May brings in the
just the opportunity you may have been waiting for to push for a promotion or
change of job role so go for it! This would be looked upon favourably by those
who have the power to grant your request. Home life is settled and joyful as
everybody plays their part with love, patience and humour. A special feeling of
closeness with those you love within your home has you feeling that all is
right with your world no matter what is going on outside your door. Enjoy!
Feed