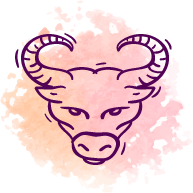 01/05/2020 by WWW.CATHERINEBEWTAROT.CO.UK 0 Comments
TAURUS: (Apr 21 - May 21) "Page of Wands"
Lovely card for lovely Taurus! It speaks of being
motivated or regaining the motivation to buckle down and get on with life as
much as you can in these trying times. What can you do now to relieve your
feelings of boredom and frustration at feeling "stuck?" As a "bull" you function
best when you have a routine and know, more or less, what to expect every day. However,
this nasty virus, has rocked your world and your schedule and has you teetering
on the brink of toppling into the abyss of uncertainty and chaos. Your worst
nightmare come true, eeek!! However, instead of teetering why not turn that
wonderful, down to earth, no nonsense, mind of yours to those diy projects
indoors or in the garden. Perhaps commit to an online course in building on the
skills you already possess. Anything to provide you with the hands-on routine
you so sorely need, especially now.
Feed