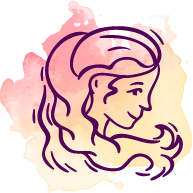 01/03/2020 by www.catherinebewtarot.co.uk 0 Comments
VIRGO
(Aug 22 - Sep 23)
"The Hermit"
The month of March may bring with it a need for you to discover what
you truly want and need from life Virgo. Not what everybody else thinks you want
and need. You may have been side-lined without realising it and treading a path
laid out for you by those who, for selfish reasons, conspire to keep you on. Delve into your soul to rediscover and
reconnect with your spiritual power lode. Seek out the people, groups and Circles
who can help you with this. Those who wish only to sustain and encourage you in
your quest for enlightenment. This would be the ideal time to offer to share
what you've learned by teaching. Start your own Circle. Attend a retreat. Give
yourself a spiritual check-up. You may be surprised by how re-energised and
raring to go you feel afterwards.
Feed