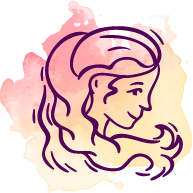 01/04/2020 by www.catherinebewtarot.co.uk 0 Comments
VIRGO: (Aug 22 - Sep 23) "Eight of Wands"
You may be making plans to travel in the future Virgo, which may be
some months away yet. Many of you may feel estranged from those you love and
find it becoming more and more difficult to be patient. However, you'll be
reassured to learn that this card indicates life becoming much more positive quite
quickly this month. It asks you to visualise and plan for when life gradually
returns to normal or as normal as they can be considering what we've all been
experiencing for months. It urges you not to lose hope. Do what you can to
reach out and set up lines of communication with your family, friends and
colleagues, especially those alone and more isolated. Be creative with your
time and use it doing what you do best, organising, for the benefit of others. A
group you're involved with may ask you to undertake a specific role which calls
for the skills and abilities that come easy to you. This may involve compiling
a weekly or monthly group newsletter.
Feed