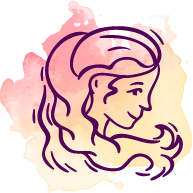 01/05/2020 by WWW.CATHERINEBEWTAROT.CO.UK 0 Comments
VIRGO: (Aug 22 - Sep 23) "Six of Swords"
If you are poorly or struggling with a situation Virgo then I hope you
will be reassured to learn that you are progressing to a place of renewed
health and calmer waters. The strains and stresses that have assailed you in
your journey through life for the past weeks or months have the potential to be
overcome and resolved. You are about to reach a place of safety in your
emotional, physical and mental health. Being restored to the best you can be
will work in helping you make sense of what you've been called on to deal with
and provide you with the strength of will to face the future with renewed
optimism and faith that all will be well. However, don't try to do too much too
soon, as a gradual return to full health in all aspects will ensure it continues
for the foreseeable future.
Feed